"I like the fact that everything is checked on a regular basis, so I know my home is safe"
About Rugby
Rugby is a market town in Warwickshire, England, located on the River Avon.
Rugby is said to be the fastest growing town in the West Midlands.
This could be down to it's location. To locals it's classed as the 'Golden Triangle' with the M1, M6 and A14 all converging on Rugby. One reason why so many companies have relocated to the area and why so many Distribution Warehouses have or are being built. Major Distribution Parks can be found on the outskirts at Magna Park & DIRFT Logistics Park.
Then there is the excellent rail links to London. Just 55 minutes from Rugby to London Euston. Birmingham International Airport and the NEC are just down the road, or only 20 minutes on the train, so it is no wonder development is taking off.
To add to all this, Rugby has its heritage.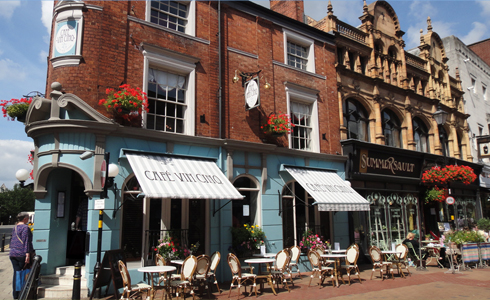 The home of Rugby School and the game of Rugby. This is where it all started. When William Webb Ellis picked up the ball and ran with it. The Rugby Museum is just across the road from Rugby School, this is where the balls were made for the game and Gilbert balls are still used all over the world today.
Then there is our association with Thomas Hughes who wrote Tom Brown School Days,  which is based on his own experiences at Rugby School, the famous writer Rupert Brooke who was born in Rugby, Lewis Carroll who attended Rugby School and Sir Frank Whittle, inventor of the Jet Engine.
So Rugby has a developing future, aswell as a past to be proud of.